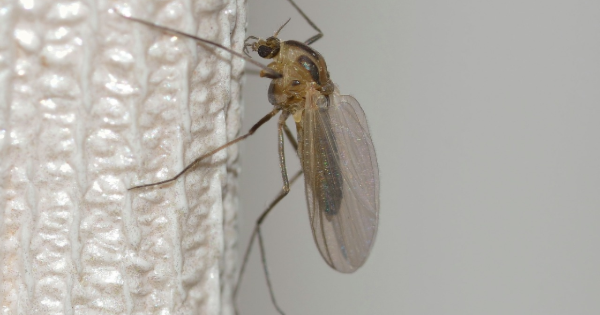 Summer is coming, and that means it's time for getting out of the house, even if it's only as far as your screened-in porch, patio or deck. Warm days and cool nights make your outdoor space a perfect place to relax with breakfast and a cup of coffee or to have an intimate dinner party with friends. Along with summer comes an increase in the insect population and in particular, mosquitoes. These pests can become a real nuisance if they infiltrate your deck, patio or porch mesh screening. For homeowners, it's important to make repairs to any window or door screen mesh material which may be damaged enough for mosquitoes to slip through.
The Health Hazards of Mosquitoes
Although the most common symptom of a mosquito bite is a raised, itchy bump, these insects are capable of carrying diseases that can result in serious health complications, and in some cases, death. Among the most common viruses that mosquitoes can spread to humans are Malaria, Zika, West Nile, and Dengue & Yellow Fevers. Out of those four, only Zika has no vaccine or cure, so prevention is the only option to stop from acquiring the disease.
Keeping Mosquitoes at Bay
Even within a screened environment like a porch, even the tiniest tear or hole in your porch mesh screening is enough for mosquitoes to get through. It is recommended that mosquito repellents be applied – like DEET and picaridin – which are the most effective. These repellents can also be diluted in water and applied to clothing for further protection. In addition, the use of citronella candles can help to keep mosquitoes away.
There are also other measures you can take around on the exterior of your deck, porch or patio screen mesh to prevent mosquitoes from gathering. First and foremost is to remove any standing water, say from plant pots. Standing water is prime breeding ground for these pests. Mosquito traps are another effective method to keep them from entering your living space.
Consider replacing your deck, patio or porch mesh screening with a product like Super Screen® which can offer greater durability and bug screen protection over traditional screen mesh products, while still allowing plenty of sunlight and breeze through.
Super Screen®: The Ultimate Protection Against Mosquitoes
A good deck, patio or porch mesh screening is the most effective method to keep mosquitoes from entering in the first place and Super Screen® is the perfect product to keep these annoying pests at bay. In addition to superior mosquito screens for decks, patios and porches, Super Screen® fabric also offers exceptional durability, enhanced UV light protection, and resistance to wind damage and flying objects. Summer is here. Don't let mosquitoes prevent you from taking advantage of the warmer weather. With taking just a few precautions, you'll be ready to enjoy entertaining on your deck, patio or porch without having to deal with pesky and annoying mosquitoes.