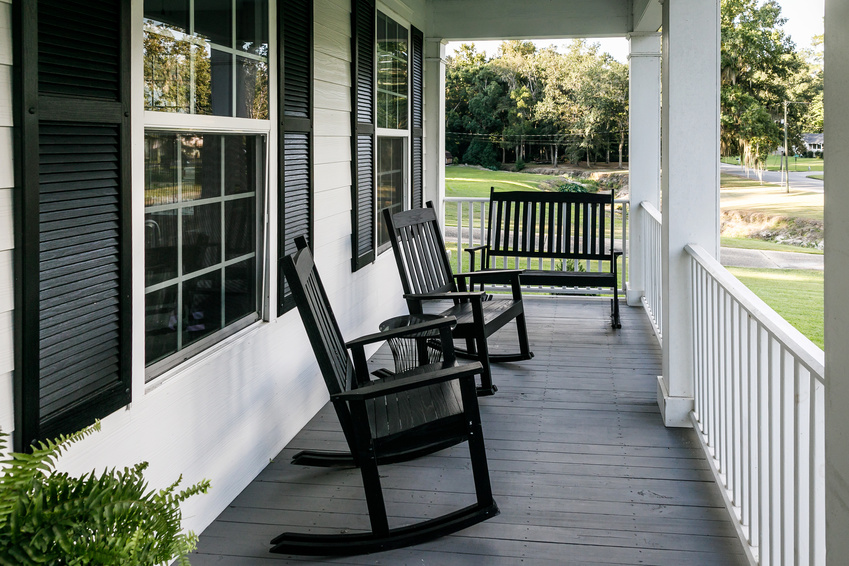 When the temperatures start rising, it means that you can finally start using your outdoor spaces again. Before you invite all of your friends and family for an afternoon spent on your sprawling porch or patio, you need to make sure it's up to par. Use these tips to prepare your porch for the spring and summer and you'll give your guests a party to remember.
Spray it down
While you were cozied up inside during the winter, your porch was enduring all kinds of natural elements. Erase the effects of the harsh weather by giving your outdoor space a good scrub. Break out the hose, a bucket, and an all-natural cleaner to make the floors of your porch or patio look like new again. Remember to spray the ceiling as well to get rid of any cobwebs or nests up there. To make sure that your space is really sparkling, wash the windows around the area and give any furniture in the space a good scrub as well.
Invest in porch netting
Few things ruin a summer party more than pesky mosquitoes getting into the personal bubbles of your guests. But mosquitoes aren't the only party crashing culprits. Recent estimates indicate that there are over 200 million insects for each human on the planet. Keep out all of these bugs by putting up porch netting around your outdoor space. Made of mesh screen fabric, porch netting has minuscule holes to keep all types of insects from ruining your get-together. This screen mesh material is also ideal for enclosing pools, ensuring that any summer swimmers aren't eaten up by mosquitoes.
Dress up the space
If you want to make your outdoor space feel as comfortable as your indoor, the best way to do that is to bring those same decorative touches into your porch design. These touches can be almost anything you want, from flowy outdoor curtains to bold throw pillows. You can also add potted plants to your outdoor space to make the area still feel like part of the outdoors. For a final touch, make sure you have enough lighting to keep the party going when the sun sets.
The summer is right around the corner and there is no better time to start preparing than right now. Start your prep work by contacting Super Screen® to learn more about porch and patio screens that will transform your outdoor space.