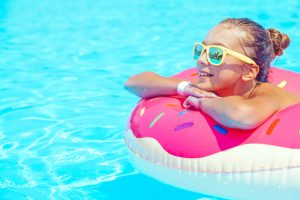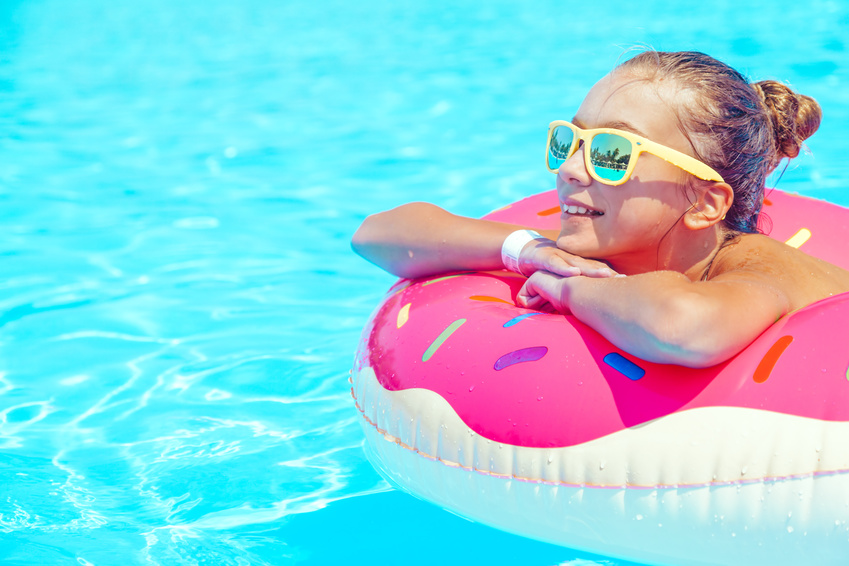 It's easy to enjoy a calm and relaxing dip in your pool, but what's not so easy is sharing your personal space with pesky mosquitoes. Unfortunately, without the right circumstances, bugs are inevitable. In fact, recent figures indicate that there are more than 200 million insects for each human on the planet. But there are some steps you can take to limit your exposure to insects when you're just trying to enjoy your pool, porch, or backyard space. Here are just a few expert tips to help keep mosquitoes and bugs at bay in your backyard.
Remove Standing Water
Many people underestimate the effects that excess standing water can have on the number of bugs invading your space. But puddles and other stagnant waters can become breeding grounds for all types of insects:
"Make sure there's no standing water anywhere — on toys left out on the lawn, plates under your flowerpots or garbage in an open can. Ponds, kiddie pools and improperly drained yards can also attract mosquitoes…do your best to drain any standing water in the yard, empty kiddie pools or buckets and keep your guests away from ponds or other permanent freshwater sources. One watery area you don't have to worry about, though, is your swimming pool — as long as it's chlorinated and the filter is working, mosquitoes will buzz right on by," says Good Housekeeping.
Set Up Citronella Lanterns
It's also a good idea to set up a series of low-cost mosquito lanterns around your pool or yard. Mosquitoes use exhaled carbon dioxide, body odors and temperature, and movement to home in on their victims. Citronella is just one substance that keeps bugs away. Don't hesitate to use traditional bug spray as well.
Invest in Fiberglass Screens
Finally, the most permanent option is installing pool screens around the area. There are many different types of screen for porches, and most of them can keep bugs out entirely, providing you with a truly relaxing outdoor entertainment space.
Ultimately, keeping pests at bay is the key to maximizing the versatility and overall enjoyability of any outdoor entertainment space. For more information about the types of screen for porches and pools, contact Super Screen.