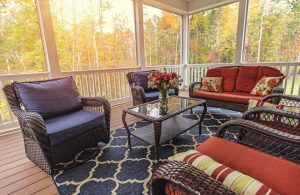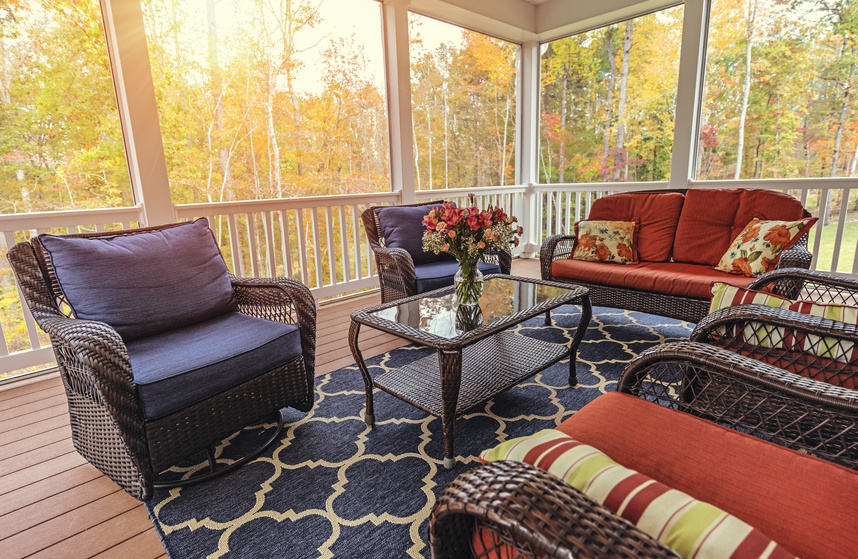 Choosing the right screen porch is essential if you want to enjoy fun in the sun without the nuisances that bugs and debris might bring to porch or patio. If you're thinking about getting a new screen for your porch, patio, or even your pool, here are some of the most popular options — and why one stands out among the rest.
Aluminum
Aluminum is a popular type of porch screen rolls you'll see for the savvy spender. This is a lightweight, but strong material that can be easily cut with scissors or other hand tools for the perfect size.
Copper
Copper porch screen rolls are a more expensive option for a household that doesn't mind a little upkeep. Eventually, copper patio screens will lose their color and need some love and care to get their shine back. Installing them as a pool screen might speed up this process since water promotes oxidation in most metals. While they might be a good option for screen porch meshes, they're not the best for every occasion.
Brass
Brass is even better than copper when it comes to tensile strength and longevity, but they're not equipped to handle salt water moisture in the air. This makes them a bad choice for coastal towns or particularly humid environments.
Fiberglass
Fiberglass is the most common type of porch screen rolls thanks to their versatility in every environment. Fiberglass screens make the perfect bug screen for your new patio when you want to spend leisurely nights enjoying the outdoors. They're also the perfect mesh screen fabric for pools, especially if you hate dredging mosquitos from your pool. There are over 3,000 different species of mosquito that can wreak havoc on your evenings without the best patio bug screen.
On top of that, fiberglass screens are available in a variety of colors to match the exterior of your home with ease. And when you need to make a repair in the mesh, screen repair supplies can fix any problem quickly and efficiently.
When you're looking for the best mesh screen fabric to keep bugs and debris out of your patio, visit Super-Screen online today. We offer the best porch screen rolls to suit any patio, pool, or porch that hates bugs. Get the best window screen supplies by visiting us online at Super-screen.com today!